Foraging and Culinary Workshops
(2-5 hrs)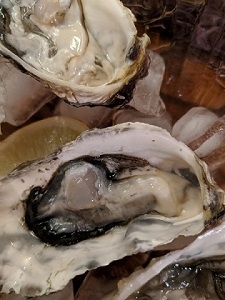 Days: enquire
Please note that these tours are for a minimum of 2 people.
Foraging Tour
Let foraging expert Peter Langlands guide you through some of our wonderful countryside, picking wild ingredients that can not only be eaten, but are tasty and good for you. From mushrooms to weeds, porcini to broom flowers, you'll be surprised at what can easily be found and eaten outside your back door. You will be driven in our van to nearby areas and will get the chance to cook and sample some foods in the field.
Inclusions:
Pick up and drop off in Havelock

Private and personalised tour of local countryside, foraging for food

In the field sampling of wild ingredients
Learn how to use local foraged foods in your cooking (recipes provided)
Lunch ain the field using foraged and locally grown foods
Fermentation
Fermented food is so great for you. Things like kombucha, kefir and even sourdough bread create good bacteria in your gut that helps with your immunity and digestion.
Are you held back from fermenting because you don't have the fridge space or the time to be continually feeding a "starter"? Then this fermented vegetable workshop is for you.
We will show you how to easily, quickly and cheaply ferment some vegetables to use in family meals. Make the most of in-season vegetables from your garden or the market and end up with great fermented products that the family will eat. We'll show you how to make:
- Fermented tomato sauce (ketchup),
- Ukrainian fermented tomatoes
- Funky fermented carrots, radishes and cauliflower
- Fermented kumara spread
- And for the adventurous, Kimchi!
Eat Your Weeds Workshop
This 2-hour foraging tour focuses on the weeds you can eat from your own backyard. Find out how to cook with weeds such as broom, chickweed, fat hen, nettle and more. We'll show you how to forage for and cook a stinging nettle soup, chickweed and potato souffle, a miner's lettuce salad and more.
Price: $50
Next workshop: TBC
Seafood and Eat it Tour
Do you love eating fish, but wish you knew more about the different species available and how to cook them? We will look at healthy, sustainable and locally sourced seafood options. Then head to Mahau to smoke, cook and taste some sustainable fish dishes - along with a matching wine of course.
Inclusions:
Understand how to use some of the lesser-known, cheaper species of fish
Cooking class with some of the fish bought (recipes provided)
Seafood Lunch with wine included
Price: $125
Price: POA
[ click on the thumbnails below to view large images ]
This page was last modified on: 27 May 2019 21:33:13
---