Global Food Tour and Cooking Class
(4.5 hours)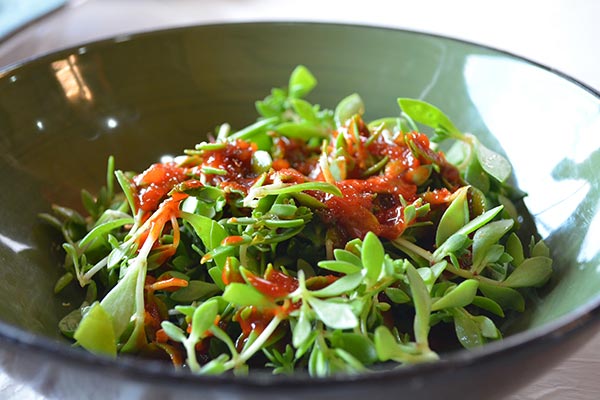 Days: Next tours are 15th April (Asian cuisine) and 20th May (Mediterranean and Middle Eastern cuisine)
Do you know where to buy ladies fingers? Where can you get ponzu sauce? Your recipe calls for loomi - what's that?
Let Jenny, famous foodie from Ground Cafe and Deli, take you to the out-of-the-way, family-run shops where she gets the ingredients for her Global Dinner Cooking Classes. We run a Middle Eastern and Mediterranean tour and an Asian tour that takes in Korean, Japanese, Chinese, Vietnamese and Malay ingredients. Jenny will also show you where to find unusual vegetables and herbs, breads, condiments and sauces.
After your shopping trip around the city, go back to Ground in Lyttelton to try your hand at cooking with gochuchang, ikan bilis or any of the myriad of ingredients you've discovered. Lunch and a glass of wine is included.
This tour begins in Lyttelton at 9.30am and will finish at approximately 2pm. Each tour date focuses on a different region, so check our calendar for details.
Inclusions:
Personalised tour of Christchurch global food shops (max 6 guests)

Return transport from Lyttelton in comfortable vehicle
All ingredients for cooking a delicious internationally flavoured lunch
Cooking class and recipes for at least 5 exotic dishes
Comprehensive list of all our recommended global food shops and producers
Gourmet lunch with matching wine
Price: $125.00
(incl. GST)
[ click on the thumbnails below to view large images ]
This page was last modified on: 14 Mar 2017 22:50:57
---